Lakeshore Records hosted an interview between Director James Ponsoldt (The Spectacular Now) and Danny Elfman, the Academy Award®-nominated composer of films such as Silver Linings Playbook, Edward Scissorhands, The Nightmare Before Christmas and Wanted, among many others.
In this exclusive three part podcast interview, film music fans will gain insight on how the score was shaped through the director-composer collaboration.  The End Of The Tour, a New York Times Critics' Pick is named one of the "Best Reviewed Indie Films of 2015" (Indiewire). Now On Demand (rent it on iTunes) and Blu-ray/DVD.
The End Of The Tour is Nominated for two Indie Spirit Awards:
– Best Male Lead * Jason Segel
– Best Screenplay * Donald Margulies
Listen to the Podcast below.
The End Of The Tour | Score by Danny Elfman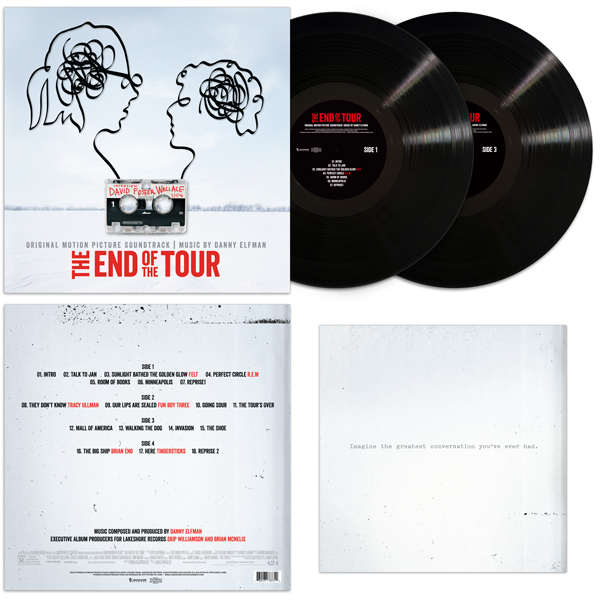 Download The Album!
The End of the Tour (Original Motion Picture Soundtrack): iTunes | Buy CD
Subscribe and Follow: